Galaxy Australia events
---
Galaxy @ INCOB 2019 - September 08-12, Jakarta, Indonesia.
Organised by Galaxy Australia
Contact: help@genome.edu.au
20-08-2019
conference
Location
Universitas Yarsi
Jalan Letjen Suprapto Kav 13. Cempaka Putih.
Central Jakarta
Indonesia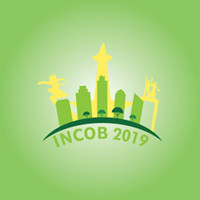 Galaxy, and especially the Galaxy Australia community will have a strong presence at INCOB 2019 in Jakarta. There will be an Introduction to Galaxy workshop and a conference talk about the Galaxy Australia platform.
In addition, we are hoping to bring together all interested parties to discuss launching a larger regional Galaxy community and platform, using Galaxy Australia as a starting point, and Galaxy Europe as a model. We aren't sure on the details yet, but watch this space, and Twitter.

| Date | Time | Topic / Title | Presenter(s) |
| --- | --- | --- | --- |
| TBD | TBD | Building a regional Galaxy Community and Platform | Gareth Price, Simon Gladman, Nuwan Goonesekera, Dave Clements |
| Wed Sept 11 | 13:30-17:00 | Workshop : An introduction to the Galaxy platform for computational biology – with real-world hands-on demonstration | Gareth, Simon, Nuwan, Dave |
| TBD | TBD | Galaxy Australia - a truly national open-source bioinformatics platform | Gareth Price |
---